To develop software solutions capable of delivering your business goals, you need a knowledgeable team of software developers.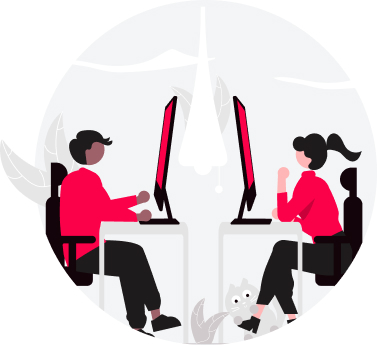 Decide which skills you need for your project, and we will take care of the rest.
This page is for you if you want to:
find software developers,
get a particular skill to cover your processes,
find a partner who will build and take care of your software team,
check if we can be the right partner for you.
It takes a lot of time and effort to find experienced and well-educated software developers, conduct the recruitment process and hire them, especially if all you need is a particular skill for just a period of time. But the process doesn't end there. You must:
onboard your candidate,
educate them about the company and the project,
manage them,
support their professional development and career plans,
provide support and trainings,
establish measures of success.
That's what we do at Yameo.
We don't leave you with the whole employee lifecycle process on your own. We realize that companies face problems with improving operational efficiency and organizational learning while simultaneously being limited by budget, staffing, and time. They don't have resources to find a full-time employee, and go through the onboarding process, when they need that employee for just one project.
That is why we have created our Team Enhancement Model – to support companies in completing their projects, allowing them to save time and budget by eliminating inefficient processes by taking care of them on our own. We built a Center of Excellence with strategic partnerships, knowledge, and cooperation at its essence. Likewise we recruit software developers and IT specialists, and take care of their whole lifecycle as employees, meaning we help them develop skills and advance in their career, and share their experiences in more and more complex projects. Hence we provide you with any combination of experienced staff in the following areas: Java Developers, .NET, Web developers, Testers, System analysts and UX specialists
Yameo supports companies by outsourcing software developers and IT experts, building teams, creating Development Centres, and applying Knowledge-Centered Methodology.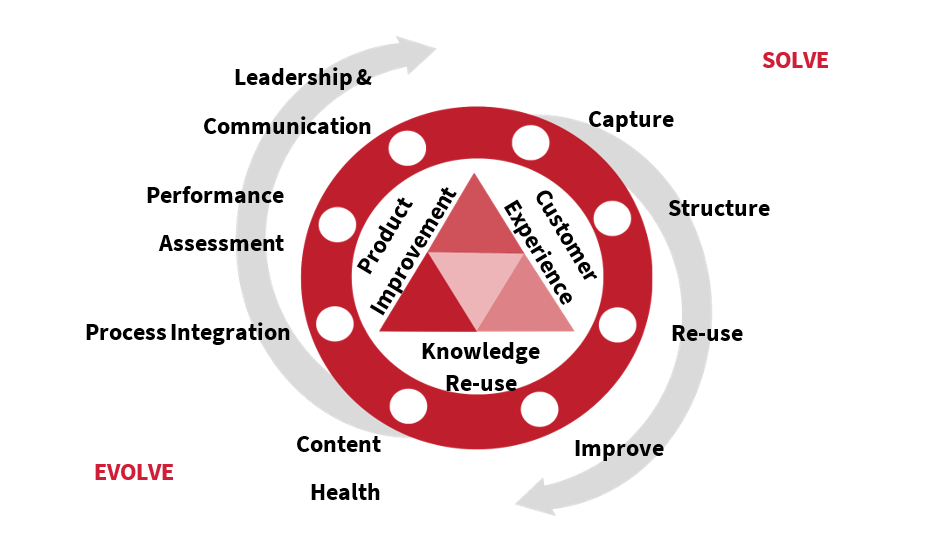 Leveraging Knowledge-Centered Methodology enables us to manage the team of software developers with focus on your domain, project and business goals. Putting those aspects as the center of day-to-day operations, you gain a knowledge base of past experiences that you can use, improve and build upon to create new processes. Constantly re-using knowledge allows us to better manage the team working on your project and find new improvements.
To sum it up, we take care of:
Recruitment
finding developers and IT specialists, conducting HR and technical interviews
Onboarding
HR related matters, and trainings
Lifecycle of the employee
establishing clear measures of success for development center and each employee, eNPS to gather feedback, sharing knowledge and preparing career plans
Our approach to achieve the best synergy while working on a project: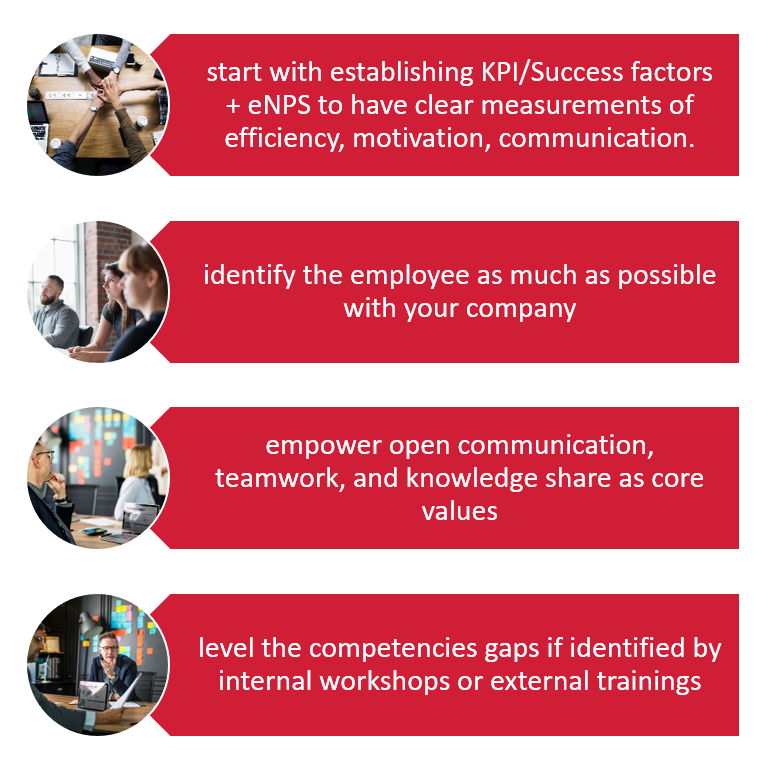 What is your role in the process?
Define whether you need a particular skill, team to complete a project, or a Development Center
Plan budget
Accept candidates
Manage your projects
Make strategic decisions
In short, focus on your business needs and goals, and we will deliver specialists according to clear rules aligned with your processes, to save you time and money.
What's the process of building a quality team?
1
Establish clear rules aligned with your company processes: what is the project, which skills do you need, how many software developers are required, for how long, do you plan to expand soon, etc.
2
We match your requirements to our database of experts, and you just have to accept the candidate; we can also recruit new developers for your project and conduct HR and technical interviews.
3
Managing whole lifecycle of Employee – from onboarding to managing the employee's progress and trainings.
4
eNPS to gather feedback from both ends, so that both parties stay satisfied with the project and quality of work
5
Establishing clear Measures of Success for Development Center and each Employee to set up clear expectations and goals for everyone.
6
Support on site: Site Manager, HR Business Partner, Scrum Masters who support and manage employees on a regular basis, not leave them on their own.
What can you gain?
Software developers or entire teams dedicated and fully involved in your project. We ensure you have a team of motivated IT specialists dedicated to your company, we won't be changing them every month. Once you start working with someone, those developers are committed to your project and a part of your team, they understand your business and products and can contribute more insights. This allows for better cooperation and workflow in comparison to working with different developers every month due to constant rotation between projects.
More than just a resume of a developer. We can help you with the whole lifecycle of an employee – from picking the right candidate to onboarding and preparing employee career plans. We have been recruiting software developers for over 16 years, that's why we understand what can be done and know how to optimize that process so that you can quickly get new developers.
Apart from outsourcing developers you also gain an access to the knowledge and expertise of our other team members, from DevOps to architects and testers. We can help you solve your IT issues and give advice based on our past experiences, projects, and numerous solved problems.
Access to talent, new technology stacks we don't support, and better services – thanks to an enthusiastic association of developers that we are a part of.
Want to

add some skills to your project?

Leave your contact information and we will schedule a short call to discuss if we can find the right expert

Click here to leave your info
Refer a friend, get rewarded
We welcome your recommendations. As a thank you, for every successful referral, we'll award you based on your friend level of expertise.
Apply, join us
Want to embark on an adventure with Yameo? Whether you're an experienced developer or you're just taking your first steps in programming, we'll be happy to help you grow and learn in our company.