How to monitor software projects' progress?
If you have problems with your software projects – maybe your deadlines are quickly approaching and the software agency is taking too long to deliver their work, maybe there are constant changes in the scope that are difficult to handle, or the quality of work is not there – don't worry, you are not alone. It is no surprise that without proper monitoring and control, software projects can easily go off track. That's why we've prepared a list of tips and tricks to help you with monitoring your software project.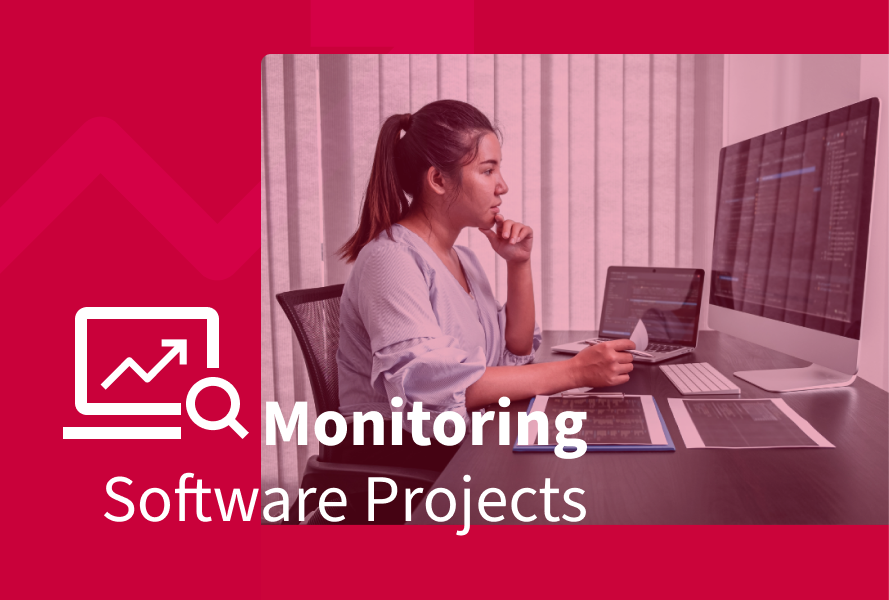 Importance of monitoring software projects' progress
Software project monitoring refers to the process of keeping track of the progress of a software project and ensuring that it is meeting its goals and objectives. This involves monitoring various aspects of the project, such as its timeline, budget, resources, and quality of deliverables. Effective monitoring of software projects is essential for ensuring that the project is completed on time, within budget, and meets the expected quality standards. However, things don't always go our way and often, despite our best intentions, software projects fail.
Software Projects Management Problems
There's a PwC study (2014 ) that states that only 2.5% of companies are 100% successful with all their projects. But why does it happen? There's a saying "If you can't measure it, you can't manage it." According to Wellingtone's The State of Project Management Report, 54% of companies don't have access to real-time project KPIs. Furthermore, one of the main causes of project failures is a lack of clearly defined objectives and milestones to measure progress (37%). As you can see, it is very important to keep your finger on the pulse and monitor the development of your software projects in the right way.
What is the right way?
First, it's crucial to set up a plan. Identify the specific goals and outcomes that the project is intended to achieve. After all, you must know what you want to achieve to monitor if it's going well. Establish the budget, timeline and who should be included in the process – internally and externally (vendors, software consultancy agencies, etc.) Then, pick the methodology that best suits your project and needs, establish the work process, and create a communication plan. A lot of people underestimate how important it is to create a communication matrix – who is responsible for which area, who is responsible for the final decision and budget, who should receive information, and when. Make sure you have this area well thought out.
Want to learn more tips and tricks for software project management? Check out our guidebook: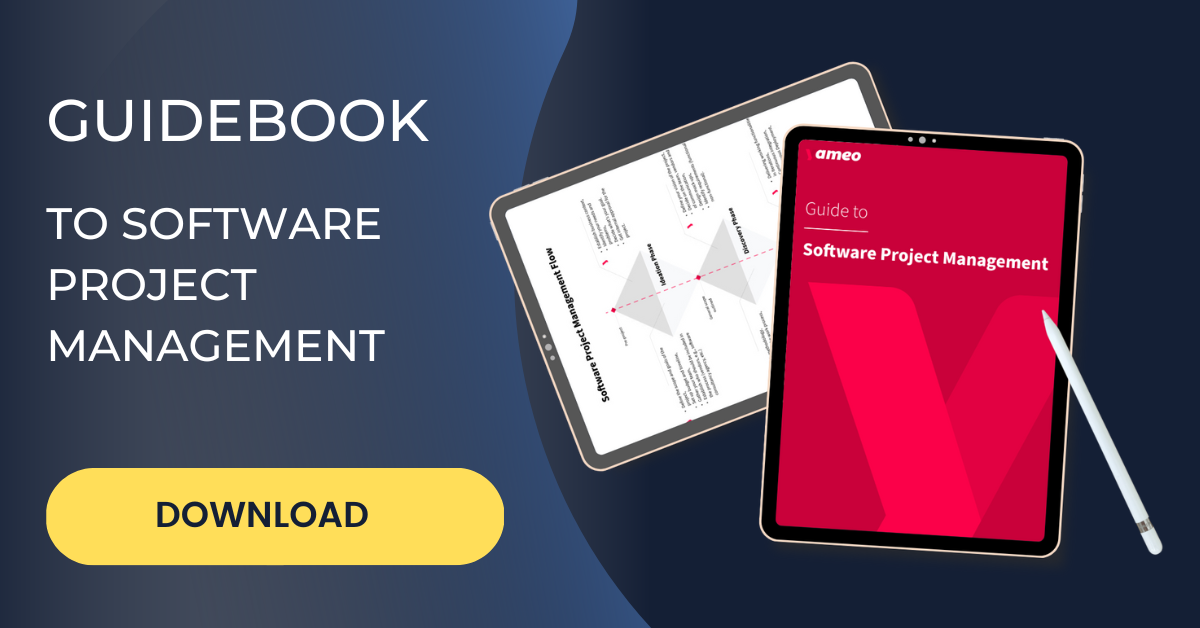 Tracking progress through KPIs
Once the scope and objectives of your software project are defined, the next step is to identify the key performance indicators (KPIs). Tracking progress through key performance indicators (KPIs) is a critical part of monitoring the progress of your project development. To do this effectively, first, identify the KPIs that are most relevant to the project's success. This could include metrics such as project timelines, budget, resource utilization, and product quality. Once the KPIs have been identified, measurable targets should be set for each one, which can serve as a benchmark for measuring progress. Regular monitoring of progress is important to ensure that the project stays on track, and adjustments can be made if necessary.
Best practices for effective monitoring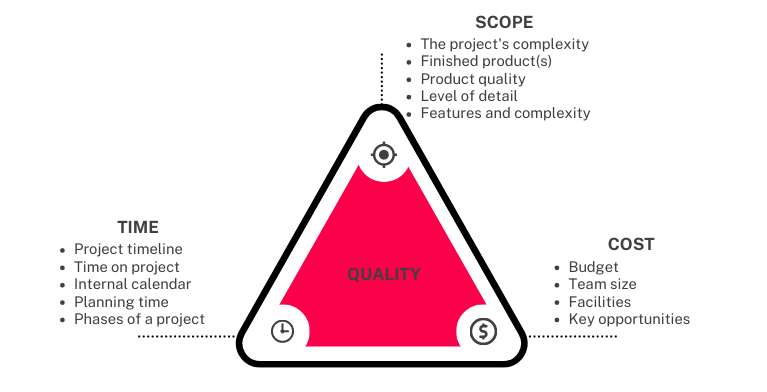 Several best practices can help to achieve effective monitoring of a software project. Continuously assessing the effectiveness of the monitoring plan is one such practice, as it allows project managers to identify areas for improvement. Additionally, using data to drive decision-making is essential for making informed choices about the project's direction. Fostering a culture of transparency and accountability is another key practice, as it encourages team members to take ownership of their work and be honest about any issues or concerns that arise during the project. Finally, staying flexible and ready for eventual changes and risks. To successfully deliver a software project you must know how to balance its scope, time, and cost.
Measuring the success of software projects
In conclusion, monitoring the progress of software projects is crucial for their success. Without proper monitoring and control, software projects can easily go off track and fail to meet their goals and objectives. The first step to ensure the effectiveness of your project is to set a clear definition for its success criteria. Don't leave it open-ended and let people assume what should and shouldn't be done. Instead, define exact criteria and regularly measure what has been delivered. Keeping our fingers crossed that with those tips and tricks, all your software projects will go according to plan and will be a success.
Struggling to manage your software project with an outside agency?
We have written a Guide to Software Project Management. Learn how to effectively manage software projects.
Download here