Insurance industry: What are the leaders going to do in 2022 and why?
With 2022 already two months in, we've had an opportunity to look at several reports from giants like Deloitte, EY, PwC, and Accenture, as well as our clients who are industry leaders themselves. Here are our 5 predictions for the remainder of the year.
A new, customer-driven basis of competition: Open insurance ecosystems
Across all lines of business, there is an increased demand for affordable, transparent, and customized insurance that will better suit evolving conditions and can be easily adjusted to changing circumstances. Insurers must retool their platforms around APIs and microservices to enable secure and seamless connections among partners. Based upon current trends, we expect that ecosystems will become a major business model in the relatively near future. 
Workforce transformation: human-centered, tech-enabled enterprise
For the last few years, the conventional approach in insurance held that workers would lose their jobs as insurers adopted more technology and automated more processes. Yet a profound shift was underway even before the COVID-19 pandemic, with business leaders working to address skills gaps, update their talent practices and instill more dynamic and agile ways of working. Now, competition has intensified for the most talented workers, who are more empowered to work in a way they choose – when, where, and how they want.
Today, a more nuanced and interdependent human-tech dynamic has emerged. The consensus among forward-looking executives is that human talent is every bit as important to future success as AI, machine learning, and modernized processing platforms. Yet the scarcity of essential skills and "the Great Resignation" means that insurers must address the traditional view of the industry as slow-moving and dull if they are to become employers of choice.
Insurers will have to take a stronger position on the social issues that matter most to rising generations (e.g., diversity and inclusion, sustainability) and provide meaningful work. In addition, enhancing their benefits, performance recognition, and compensation models is a must. Younger workers are also looking for more purposeful work, which gives an advantage to insurers who can articulate a solid and meaningful story about how their products and services will benefit society as a whole.
Sustainability: an opportunity to lead, innovate and grow purposefully
Climate change and sustainability have re-emerged across the board in pair with C-suite agendas as the direct impacts of the COVID-19 pandemic have receded. Previous discussions about sustainability were largely theoretical and centered on making public pledges of support. Today, leading insurance companies are taking tangible steps and adopting hard metrics to tackle the oncoming challenges – Be it environmental, social, and governance (ESG) issues and opportunities.
For most insurers, the focus is squarely on the "E" in ESG, as climate change will have the biggest and most immediate impact on the industry's financial performance. But social issues are now nearly as urgent. 
Insurers can take meaningful steps in the near term to help advance the transition to a more sustainable model of economy. Mapping action plans to specific targets and establishing quantifiable performance metrics relative to sustainability are two ways insurers can live their purpose. Within a broader ESG strategy, insurers must identify priority focus areas, clarify why they are allocating resources to them, and determine what benefits they expect to achieve.
A clear road map must also reflect the impacts on different parts of the business and how ESG strategies will be executed. In tracking performance against sustainability targets, insurers should monitor risk exposures, value creation, and progress toward specific goals. As reporting and disclosures become standardized, the most transparent companies will benefit from easier access to capital, increased customer loyalty, and better share price performance.
We believe that sustainability, workforce transformation, and open insurance are three of the most powerful forces reshaping the market in the near term. Read the full report to learn how insurance leaders can respond to these megatrends with urgency, creative thinking, and bold action.
Insurance operating models will adjust to seismic shifts 
The insurance industry now operates on the fault line of two tectonic plates: COVID-19 and the Great Resignation. In 2022, the pressures and shifts they create will force insurers to disrupt long-standing apprenticeship models that the industry has relied on for skilling in essential functions like claims and underwriting. They also exacerbate ongoing struggles to attract and retain talent in roles critical to insurance workforce transformation like technology, analytics, and actuarial. Insurers will always need humans. But with fewer employees, they're increasingly dependent on human workers operating the machines, transforming how work gets done regardless of who's doing it or where.  
Sustained supply chain and inventory management risk will accelerate product redesign
The disruption of supply chains caused by COVID-19 will likely continue well into 2022. But the associated disruptions in businesses and the frustrations they cause may subside with the reinvention of traditional freight and cargo insurance products. The digitization of cross-border trade and the proliferation of sensors and other IoT and connected technologies across supply chains allow for real-time access to risk data. Advanced analytics and AI now enable insurers to offer risk mitigation and management solutions along with auto payment of claims when necessary.  
Such insurance offerings accelerated in 2021 as precious shipments of COVID-19 vaccines made their way around the world. In 2022, expect to see more insurers apply these innovations more broadly and go beyond indemnification to help their customers address core operating risk. 
And so with two months gone and 10 more to go until 2023 we see a lot of changes taking place in the Insurance industry. The continued changing demands of customers, but now also of employees mean insurance companies have to be evermore focused on the human side of business. There is a great need for a seamless immersion of human and technology to lead companies through the challenges, shifts and opportunities that the industry faces. We at least find it interesting trends and are eager to share our own insights into the tech part of the equation
See how expertise benefits real customers
We work with IT companies a lot, and many of those big IT and software companies promise everything and it ends up being a disaster in the end. I have never had that experience with Yameo as they always deliver on what they promise, and it is always for good money.
Yameo effectively supports our needs and ideas. If we come up with ideas for innovative solutions, they help us translate them into opportunities — they do this quite fast. Overall, the support that we receive from them in this rapidly changing market is outstanding. The feedback of our internal and external stakeholders proves that.
I really liked that they made me feel well taken care of as a customer. We had some demands and they met and exceeded them. Compared to our previous vendor this was a substantial change.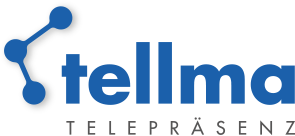 Thanks to the video kiosk software from Yameo we are winning more and more new customers.