Poland – the most reliable destination for software outsourcing and nearshoring and IT staff augmentation in Europe.
Poland – a huge country in Central Europe, known for Pierogi, beautiful cities, stately castles and software! Software and IT (particularly software outsourcing) is huge in Poland with an annual market growth of around 5 – 10%. Currently 8% of Polish GDP is the IT market with industry growth in 2021 expected to hit 3.5%. In 2008 50,000 people were employed in IT companies, this year over 430,000 work in the IT sector. This trend is also visible on the International stage where Poland finished second in Europe and fifteenth worldwide in the "Digital Nation' ranking by Tholons for the 'Tholons Services Globalization Index 2019'. To sum-up, software and IT is huge, its growing and it is internationally recognised.
But why is Poland reliable for software outsourcing & nearshoring and IT staff augmentation?
Quality
Poland offers numerous educational programs with various IT hubs and Technology Universities such as Krakow, Warsaw, Wroclaw, Rzeszów, Katowice and Gdańsk. The quality of education can be traced to the government's heavy investment to modernize, innovate and apply strict accreditation of courses in the last few decades. Globally this has resulted in Poland being recognized as a global leader in quality software development and IT education. This was recognized in 2017 when the Warsaw University won the IBM ACM International Collegiate Programming Contest beating the likes of China, Japan and India.
Quantity
Annually Polish educational institutions provide 80,000 graduates to the IT market. This stable talent pool means there is always a developer for your unique need. Due to the quality of education and growing living standards Poland is able to attract other high-qualified IT professionals from countries such as Ukraine, Belarus and the Baltic states. This is in contrast to other European countries that struggle to structurally find suitable and qualified IT professionals.
Interesting note, the strong quality-quantity benefit has led to numerous global IT service providers like Microsoft, IBM, Apple and Oracle to open multiple offices in the country.
Language is not a barrier
Polish might be a difficult language to master, however, English is well rehearsed within the IT sector making communication with Polish IT experts easy and seamless. With over 90% of all Polish IT work being performed for International customers across the globe, English is a necessity.
"Location, Location, Location"
This saying may be most relevant for real estate, but it plays a big part in Poland's IT success on the world stage, specifically in Europe. Although outsourcing & nearshoring and IT staff augmentation mean you necessarily don't need to visit on-site locations, Poland's geographic location is beneficial. Just a couple hours by train or plane from Europe's main business hubs such as Frankfurt, London and Madrid – Poland is easy to reach. Poland's high-class infrastructure with modernized airports and highways make it easy and comfortable to travel to your IT partner and build a strong relationship. The central location means Time zone differences are easily manageable for European customers as well as those in the Middle East, Africa, South America and Asia. Easily staying in touch with your IT partner helps build trust.
European Union
Poland is a European Union member meaning the IT sector adheres to high EU standards such as GDPR. The easy free flow of goods and services makes software outsourcing and nearshoring IT from other member countries to Poland a reliable and convenient solution.
Polish Work Ethos
Polish history is shaped by different hardships which has helped to drive Polish ingenuity and determination to succeed and find unique solutions. This is reflected in the IT sector where Poland leads the way in unique, modern, innovative and reliable IT solutions, as well as in developing quality Polish IT professionals. Approaches such as Agile are common and well-practiced.
Costs
Finally, cost is an important factor for numerous businesses in their IT needs. Compared with Western Europe, Poland is 30 – 50% less expensive while quality is higher. Due to the lower labor costs compared to other countries it means in Poland you get better value for money.
Conclusion
If you're looking for IT services whether by outsourcing or nearshoring or looking for qualified IT staff for your projects, Poland is your reliable choice. The talent pool is stable with qualified professionals available in a well-developed industry in a centrally convenient location. As part of the EU, choosing for Poland allows for guaranteed standards and easy flow of services. And don't forget the high value for money!
You win with Polish Software Development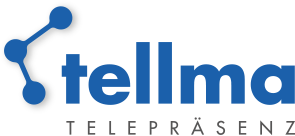 Thanks to the video kiosk software from Yameo we are winning more and more new customers.
We work with IT companies a lot, and many of those big IT and software companies promise everything and it ends up being a disaster in the end. I have never had that experience with Yameo as they always deliver on what they promise, and it is always for good money.