Why does Professional software development win with startup software development and why should Enterprise companies care?
"Professional Software Development Is Driven by Customers who Act as Designers"
I read this quote a few years ago and it stuck with me since then. The customer orders a software development project or a solution fitting their needs. Bearing that in mind it's important to approach the discussions with customers with utmost concern regarding the challenges and obstacles in their field of work. It's important to focus on your customer needs, and gather information – their vision of an ideal product may not be the right design for their work. Yes – the customers know their problems and challenges of the industry better, but You are the software development expert here – don't forget that.
Start-ups that have developed a good solution or quality software can seem like a reliable solution when it comes to being innovative, agile and usually don't require a big budget. However, the clients have to take other important issues into consideration when it comes to choosing between a start-up or professional software development.
Lack of resources
Though start-ups usually have great ideas – some of them being cutting-edge solutions – the sad truth is they lack the economical, human, and physical resources needed to execute most, if not all large-scale projects. They're limited in the area they are scaling up and are still to establish themselves on the market.
Uncertainty
In comparison to Professional Software Development Houses, start-ups function in very unstable ecosystems as they are more impacted by changes in the market, product features, competition, people, and finances. Adding insult to injury – any haphazard occurrence connected with the company itself can completely stall any work on the software they were building. Be it some serious sickness of one of the crucial developers, the resignation of one of the key figures because of an internal company feud, or a disastrous fire in the office – it's all possible, and clients just can't afford this kind of risk.
Third-party dependency
Start-ups usually rely heavily on third-party solutions or resources via APIs, open-source software, outsourcing, commercial-off-the-shelf, and so on. Having no solid base for their work and "borrowing" every software resource is vulnerable, a client just can't accept it – once again, it can have an impact on the quality of the implemented solutions, postpone the launch date, or stall work completely.
Small team – they are a start-up so they are yet to grow
Though smaller teams provide great opportunities to develop specific aspects of a solution or code in a short time and are much easier to manage – the fact is that there is just so much a team of such size can do. Professional Software Development companies also use small teams, to effectively divide work between the teams and combine all the outcomes of said work at the final stages of building the product. In a start-up case, the problem is that you only have one, and one team is only responsible for the project. And even the best start-up can get overwhelmed by a project too big for the capacity of their human power.
One product 
Often in the case of start-ups is that they can only focus on one product or service because of their field of expertise – once again they are yet to establish themselves on the market and grow. Therefore, their offer is limited for the time being, and you have to consider that for the future and long-term collaboration.
Low experience in start-up teams
Many start-ups are set by young and capable people – however, lacking in experience. Many of them have less than five years of experience in the development of software solutions. And even the most talented teams won't go very far without gaining proper experience – but do you really want them to earn it at your expense?
High risk – same reward: failure rates of start-ups is extremely high
As we've said before, there are many obstacles that a start-up must overcome, and the fact that they are very vulnerable to events on the ever-changing market puts the integrity of the whole project at great risk. So unless you are willing to give up the ease of mind – choose a more steadfast solution offered by professionals. 
No self-sustainment
Especially in the beginning, start-up software development companies are kept afloat by external funding. We've all been there – it's not easy to make a name for yourself there. But do you want to rely on a company, that once again has another vulnerability to add to their list? Especially, that it means that not only the company is based on someone else's money – in this case, it means your activities are based on it as well.
Full organization 
Often the founder-centric start-ups mean that everyone has huge responsibilities with no management or some "top" control. For important projects like yours, there is little to no extra control and management supervision – because many times it's management themselves working on the project.
So why should Enterprise companies care?
To put it simply:
It's your resources and your project
When in need of a software solution, we should always focus on what we want the final effect of our collaboration with a software house to be – it's safe to assume we'd like to see the implementation of the desired solution to be a success. So that's why we have to remember that it's our project and our resources in the end. No one wants to get a halfget half done, badly designed product thatproduct, that won't meet Your needs as well be a waste of money and time – the second being even more valuable than the other. So remember to always entrust your outsourced work to someone you can rely on.
Success rate
As mentioned earlier, the success rate in start-ups is not high enough for important projects. Research shows that start-ups (that means your software projects entrusted to them) have a high failure rate. In the first year, 90% of all their projects will fail, 30% failure rate by the second year doesn't spark optimism and within 5 years the failure rate hits 50%. Often within 10 years, 70% of start-ups have failed. The other 30 percent will be the new winners and a new challenging competition for those already well established on the market. But once again – are you willing to take a bet?
You win with Professional Software Development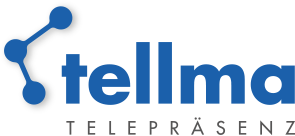 Thanks to the video kiosk software from Yameo we are winning more and more new customers.