Earmarked funding using Blockchain
Fintech
We were approached by COIN22 in 2017, they had an idea of using a blockchain ledger to earmark funds for various use cases. They required a digitalisation partner who would help define their idea into a concrete solution plan and develop it.

Since 2017 Yameo is a digitalisation partner
Blockchain Ledger for micro-financing
Based in Amsterdam, COIN22 uses innovative technology to create impact. COIN22 disrupts private lending and public funding through earmarked blockchain finance. The platform allows and enables mobile money payments to phones anywhere in the world, very easily, fast and transparently; achieving great strides in financial inclusion.
Innovation earmarked for success
Every now and then you are introduced to someone with an idea that immediately clicks and makes you say something like "Yes, it's so obvious!". This was the case when we first heard of COIN22 and their idea to create a platform offering risk-reduced lending and restricted finance in public funding. In 2017 blockchain had been a term most people had heard about and few understood. Yet, COIN22 knew the importance of using blockchain to ensure transparency within their ledger. Having worked in fintech solutions before at large European banks it was a great challenge to work with this scale-up. And so we started a Blockchain Project focused on earmarked financing.
To better understand their vision – we held a 3-day workshop
To best support COIN22 we focused on understanding more in-depth their vision for the solution, Where would it work? How would it work? Who will use it? and many more questions. Our Project Manager, along with our most experienced fintech developer took part in the session. Only when the scope is clear did we start work on this Blockchain Project.
Key Workshop Findings
Solution needed to work on 'dumb' phones
Low mobile coverage areas
SMS as a transactional & communication channel
Key Findings were that end-users who would gain access to financing would probably operate from low mobile coverage areas. End-users would most likely not have access to smartphones and so the most logical form of communication as well as transactional communication would be via SMS messages. This gave us some excellent insights into the kind of use cases and real-world application the solution would have. However, this was an important first step as it started giving us a clearer picture about the infrastructure and which components were needed.
We further identified a host of necessary features and requirements.
Web based management panel:
A management portal enabling monitoring, control and maintenance of the platform.
Ethereum blockchain based ledger:
An Ethereum blockchain based ledger to allow for all transactions to be recorded with minimised opportunity for tampering, enabling transparency – which was a key selling point for the investors of COIN22.
Merchants web portal:
Merchants who would be able to sell their products and services via the platform to those who applied for micro-financing.
Customer account portal:
Portal to manage customer accounts. This was especially important for those who operate using 'dumb' phones and only send requests via SMS messages.
GDPR compliant:
Although it was clear the solution would be deployed and used globally, it was decided to enforce GDPR compliancy practices to ensure a solid level of data security and management.
SMS gateway for transactions:
With SMS forming a key component of communication and transactional traffic, a reliable gateway to SMS traffic was required.
Flexible to add new features in the future:
The platform was to be designed to have a robust but flexible infrastructure so new features could be added in the future.
Use Cases
Earmarking funds
|
Opening accounts
|
Payment of suppliers
Now comes the Challenging part!
After the initial workshop and identifying the ideas, requirements and functionalities we came to the challenging part – overcoming the challenges!
We realised we will be the ideation partner in this project – helping COIN22 build their ideas based on available technologies and software. To be fair this role suited us well having done this previously for companies like DEKRA, AON and others.
Working in low to no internet connection environments isn't new as we have done such projects before for organisations like WorldVision – however it is always a challenge to help the customer translate ideas and features into these low-to-no internet environments.
As with all fintech solutions – we had to consider the compliancy and data management of end-customers. Trust that your data is securely and efficiently handled is key to building a trustworthy brand name.
The final big challenge we faced was the solution architecture which needed to function partly on- and offline, allow for continual development and integrate different components like Ethereum blockchain, SMS gateway and different web-portals.
Time to develop a Blockchain Project!
After we worked through the challenges we started with a Minimum Viable Product or MVP Blockchain Project. This allowed COIN22 to demonstrate their idea via a working software solution to investors, stakeholders and most importantly their targeted end-customers. Via Agile methodology we stayed in close contact, updating after each round of development. You can learn more on how we did this here.
Time to Launch and go BIG!
After MVP stage we further defined the scope of the Blockchain Project, expanded the features and started working with COIN22 to develop the solution to meet their vision. After 4 months we were ready to launch the solution to the production environment and make some real world solid impacts!
Since that first launch we have done multiple updates, added new features and expanded the platform according to the ideas that the team at COIN22 have. We continue today to play a role in ideation, development and maintenance of the COIN22 platform.
The Solution: COIN22 Platform
The COIN22 platform offers risk reduction in lending and restricted finance in public funding. COIN22 works on a trailblazing two-tokens blockchain architecture that can facilitate both local micro payments and conditional international transactions.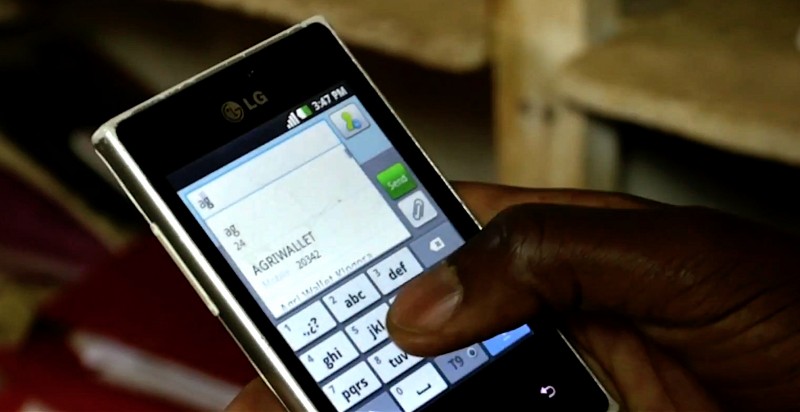 They [Yameo] adapt quickly, they're responsive, and they have good technical skills. I've worked with different companies before, and we sometimes receive a product that works but is a nightmare to maintain. I haven't had this kind of problem with Yameo; they think through the architecture. They always ask good questions about how we want to use the platform in the future, whether it will be multi-country, multi-customer, or so on. They've created a very nice and scalable architecture.
The Results
Used in multiple countries
|
2 continents
|
20,000 rural farmers registered
90%
quicker payout for suppliers
85%
faster access to income for producers
50%
of earned revenue earmarked for future investments
1+ million euros handled via platform
multiple award recognitions
We want to work with you!
Let us prove that we are the best choice you can have. Just one call with us might solve many of your IT problems and you will gain a Trusted Tech Partner for years, not months.
Get in touch