NZOZ Bukowa: Tele-health platform
Healthcare
We were introduced to NZOZ Bukowa in 2020 when the COVID-19 pandemic had forced countries to implement lockdowns and other measures. They required a partner who had knowledge of implementing a tele-health solution to ensure they could keep servicing patients safely.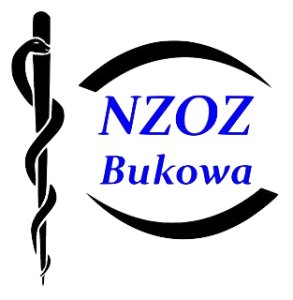 Since 2020 Yameo is a digitalisation partner
Safe and secure tele-health sessions
NZOZ Bukowa Sp. Z.o.o is a medical facility in Poland focused on providing general healthcare services to its local community, mainly families. The facility performs a range of services from vaccinations to initial health checks and consultations on various medical issues. The organisation has a number of facilities spread throughout Poland which include in some instances pharmacies for drugs and medicine distribution.
Safety above all
Everyone knows the story of how the COVID-19 pandemic swept across the world at the beginning of 2020. For healthcare providers like NZOZ Bukowa it meant a radical shift in how they deal with patients. Innovations like tele-health had been on their long-term digitalisation plan, as it had been for many healthcare providers – but the pandemic accelerated this. To ensure the safety of patients they needed a partner who could help with a tele-health solution so that non-critical patients could be treated remotely. Enter: Yameo.
Video In Person: Healthcare Edition
Yameo's own Video In Person platform also has a dedicated healthcare version which is used for tele-health use cases. You can discover more on our dedicated webpage. By 2020 Yameo had already worked with healthcare organisations for over 9 years doing everything from gamification apps to e-claims systems. We knew the relevance of industry trends and topics such as patient data and compliancy regulations. This made it relatively easy for NZOZ Bukowa to adopt the Video In Person platform.
Fast & Scalable became a necessity
The sudden lockdown meant there was a fast need to have a working solution in place. Importantly: an easy to use solution. NZOZ Bukowa did not have the resources to train staff in the use a of new tele-health platform, nor did they expect patients to learn a manual or download software prior to tele-health sessions. This is where Video In Person excelled as the WebRTC technology meant no download was necessary and our User Interface was designed to be easy.
Within 5 days the solution was in place and NZOZ Bukowa began hosting tele-health sessions with patients.
Some supportive features (& patient data is key)
What made the Video In Person for Healthcare solution work? Well, some supportive features which meant quick and easy usage for NZOZ Bukowa. We understand that in such cases particular features can make or break a solution. We had in place features like screen-share, co-browsing, geo-localisation of session participants, video recording and importantly a scheduling feature so assistants could schedule sessions.
Furthermore, to make life easy we setup a dedicated Polish support team for NZOZ Bukowa to share any feedback or issues. Fully branded the solution so their patients would recognise who they were interacting with. Implemented custom data handling policies in line with their regulations, whilst also ensuring compliancy with ISO and HIPPA regulations.
The Solution: Tele-health Platform
A WebRTC based solution whereby NZOZ Bukowa can send a link to a patient who can open a mobile web application and quickly join a video consultation with their doctor. All data is securely stored in one of our ISO27001 certified data centers. The solution was branded to look and feel like NZOZ Bukowa which helped build a sense of trust for the patients using the video solution.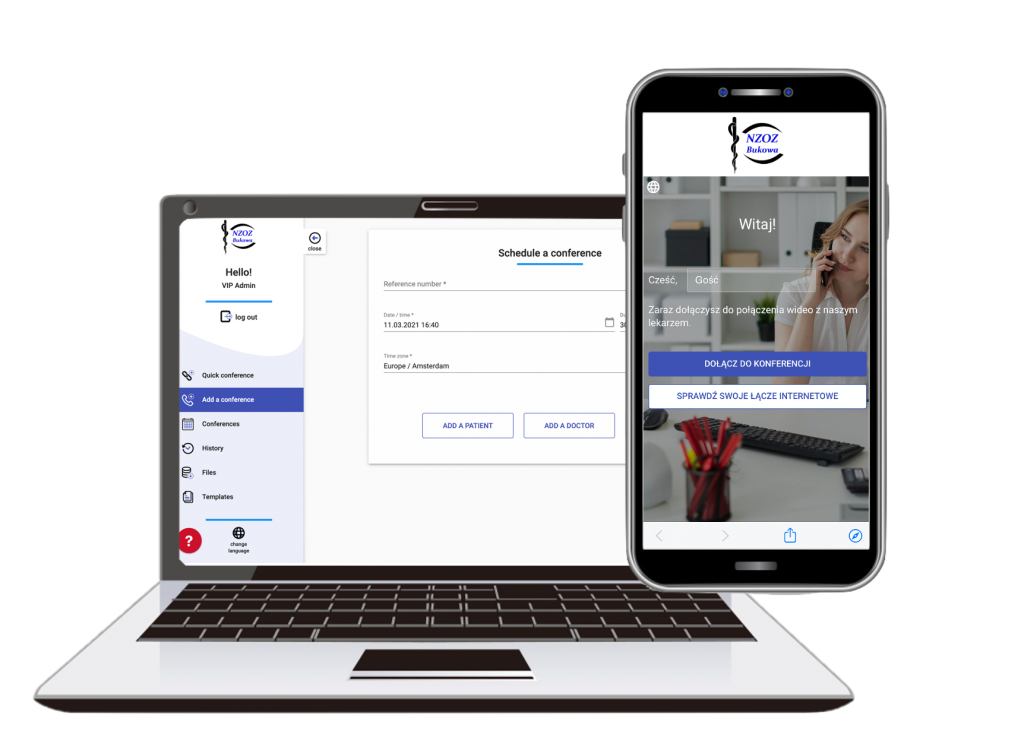 The Results
2 locations
|
15 doctors
|
Over 2,500 sessions
65%
of consultations handled digitally
90%
patient satisfaction
95%
of consultations successfully handled
We want to work with you!
Let us prove that we are the best choice you can have. This one call with us might solve many of your IT problems and you will gain a Trusted Tech Partner for years, not months.
Get in touch