Digital communication solutions support you with conveying messages, sharing knowledge, and assisting your customers through text, audio, and video.
Video/Voice/Text solutions can modernize your customer-facing services, speed up and optimize your business processes, and improve customer satisfaction. How? Read on.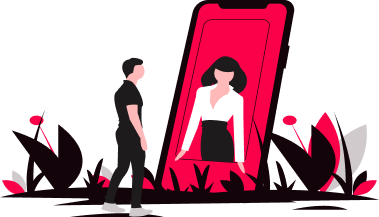 This page is for you if you want to:
get a video/voice/text solution,
learn about communication solutions,
see where communication solutions can be of help,
check if we can be the right partner for you.
What are Communication Solutions?
They are simply software solutions used to communicate with your customers through video, audio, and/or text. They support all customer-facing processes, are flexible to be deployed in a number of different environments and cover use-cases such as: customer service, telehealth, video banking, marketing, sales, and more.
If you are thinking about improving or innovating the way you contact your customers – you can do that with software solutions.
Communication solution can help you with:
Automating your processes
Talking to your customers through the most convenient channel for them – whether its video, SMS, WhatsApp, voice bots etc.
Creating a more engaging customer experience
Simplifying your customer journey
Reducing operational costs
Optimizing your existing business processes
Types of communication solutions:
Video Solutions
real-time video solutions for inbound and outbound calls, video banking, telehealth solutions, etc.
Voice Solutions
voice bots, real-time communication with the customer, etc.
Text Solutions
SMS/email/WhatsApp automated solutions, chatbots, etc.
Why use communication solutions?
Speed up your Service & Processes
60% of customers rate 'long processes' as the most frustrating part of customer service.
66% of customers are only concerned with getting what they need quickly and easily.
50% of customers are prepared to switch to a competitor after one poor customer service experience.
Optimize existing processes
35% more business handled in comparison to the year before communication solution was introduced.
45% reduction in variable costs (for example: cost of travelling, servicing, repairs etc.) after switching from in-person service to remote service.
3x increase stability of video solution in comparison to previous vendor.
Satisfy Customers
95% end-users rate our video solutions as 'extremely positive'.
90% would recommend one of our video solutions to friends and family.
90% of end-users say our video solutions are easy and quick to use.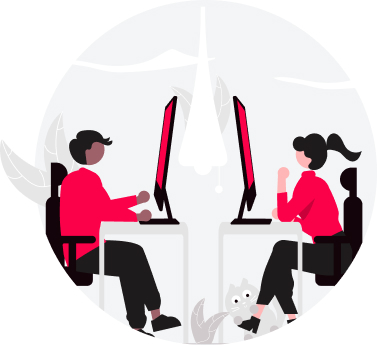 To decide which type of communication solution would be best fit to your needs and business goals, we have to go through a standard process to ensure that you and your customers will be fully satisfied with the end product.
Discovery
We schedule a Discovery Call to learn about you, your business, goals, needs and customers. We want to establish what you want to achieve with the solution and in what time. From the beginning you are not talking to a salesperson but to one of our business developers who has both business and strong IT skills, so we can tell what you can, should and shouldn't do. Not to waste your time and to get the expertise from our first meeting. Based on what we learn about you and your company – we can provide our technological recommendations.
From there we can go two different ways:
Ready-to-use product
If your needs and goals can be covered by a ready-to-use product, we will recommend it. Going for ready-to-use products can be cheaper, as there's no need to develop the whole software solution from scratch, and quicker – as you get to quickly test it and shorten the time needed to go to the market.
As an example, we have a video platform – Video In Person – which covers cases from Finance, Insurance, Automotive, and Healthcare industries to support remote business cases, insurance claims processing, video banking, telehealth and more. You can find more information regarding VIP, its features, and benefits on our dedicated website:
Video In Person
If we see that your needs can be met with VIP, we can schedule a Demo, so you have a chance to see how it works and looks. If you're satisfied with the Demo of VIP, we can set it up for you in just one week.
Want to read about quick implementation of Video In Person?
Back in 2020 we had to help this medical facility with implementation of tele-health solution to ensure the safety of their patients during COVID-19 lockdown.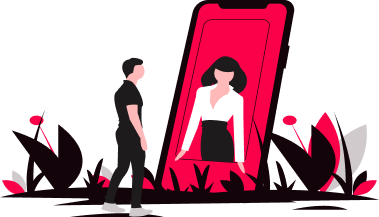 We also offer Proof of Concept for our Video In Person platform, meaning that you get to test it for one month and see for yourself if the solution is suitable for your particular business problem. PoC includes a standard version of our platform, which can be expanded with more features. However, those can be always added later, depending on your needs.
Another example can be using WhatsApp to automate your processes, send notifications or marketing information to your customers. We can easily integrate WhatsApp with your other applications, such as our MuleSoft connector for Salesforce Service Cloud. This can elevate your customer journey, improve engagement with customers who prefer real-time chat and allow you to enrich your messages with images, audio, video, and files.
Here's how a Policy Renewal can look like using WhatsApp:
Custom approach
If you have unique needs and need a tailored solution, we go for custom project development. This allows you to
get your exact requirements in a form of a digital solution, without any compromises.
Custom approach is perfect for those who want to create high-end solutions for their customers' individual needs and engage with them in an innovative way.
This approach calls for additional, in-depth Scoping Sessions or Discovery Workshops, to gather more information and define the scope of your project. Once we have defined the scope, time, and budget for your project, we can start working on a solution and go on to the next steps. From there we will visualize your solution with mockup – without writing code – so that you can see what you will get. After we establish the design of your solution and all the requirements and changes that must be made, we start coding. Our approach is flexible and transparent to allow our customers to be a part of the project development phase. When you are satisfied with the solution, we launch it, and you get to fully experience and use it to communicate with your customers.
Want to read about custom project development in more detail? Go to this page:
Project Development
You don't have to go for a full-scale back- & frontend project from the start – we offer creating a minimum viable product (MVP) and then gradually expand your solution.
You can read about our custom project with Bosch & Siemens which started with an MVP: here.
No matter which one of the approaches we go for, we always focus on your business needs and goals first
– after all, we succeed only if you succeed.
Why Yameo?
You can trust our experience as over 60% of the projects we have done were communication solutions. We have expertise and know-how on how to implement such solutions, as well as the practical knowledge to tell you what works and what doesn't.
You can move faster and more efficiently in your development projects because you don't need to explain specific areas connected to your industry to us. We have over 16-year experience of working with Insurance, Finance, Banking and Healthcare industries, so we understand their challenges and know how to approach them.
Solving your problems and working on your challenges are always the main focus. We understand that market needs and customers' expectations are constantly changing and require new adjustments, that's why we are flexible and create solutions that can be easily adapted to your needs. You don't have to worry that you get a product, which can't be changed in the future, thus will not meet the standards after one year – we are open to work with you on it.
You don't need search for different top video communication API providers and vendors, as we not only develop or offer working video solutions, but also support communication API's like WhatsApp, SMS, E-mail and other third-party solutions. This saves you time and makes communication easier as you only have to discuss it with one partner – Yameo.
Want to

improve communication with your customers?

Leave your contact information and we will schedule a short call to discuss what type of solution would be best for your situation

Click here to leave your info
Refer a friend, get rewarded
We welcome your recommendations. As a thank you, for every successful referral, we'll award you based on your friend level of expertise.
Apply, join us
Want to embark on an adventure with Yameo? Whether you're an experienced developer or you're just taking your first steps in programming, we'll be happy to help you grow and learn in our company.