Software development: designing and building custom software solutions in an end-2-end process
By deciding to go for custom software project development, you can make sure your exact requirements will be written with a focus on your business processes. It is perfect for those who want to engage their customers with high-end solutions and innovate to stay on top of the market.

Discovery
We analyze and verify your idea, validate it, and specify the requirements. From the very beginning, we take your end-users into consideration to create the best solution to help your business grow. We provide our technological recommendations and budget estimation, as well as help with prioritizing your requirements following your budget.
Mockups
Visualizing your solution without writing code, so that you can see what you will get. Make changes and get the final solution faster by covering the gap between yours and ours understanding of the project.
Software Development
Custom software project development in an end-2-end process (depending on the stage at which you are ready to engage us). We create extended IT systems of various scopes tailored to our clients' individual needs: both back- and front-end solutions, and mobile applications.
Rescue Missions
If you feel like your software project is not going according to plan, we can identify and define what can be the problem and implement a rescue plan. Our approach is to work on what has already been done, not to halt your project and start anew.
Maintenance
Our maintenance and SLA services are designed to cover your needs from installation to monitoring to updates and repairs when needed. We are aware there is always a need for solution support and changes, so we offer SLAs to our customers – to ensure they have more time to do what matters most: running their business.
Bulletproof

process:

Every project to be considered successful must be delivered on time, within the agreed budget, and deliver the quality you need. Hence, we've created a process designed to take the stress out of software development. Our team of experienced professionals work tirelessly to ensure that each element of the project is delivered to the highest standards of quality.
How

we work

Initial Insight
Ideation
Define the challenge
Workshops
Produce
solutions
Defined Problem
Refined Solution
Launch
Launch and test
release
Ready for new
ideation
Maintenance
Hosting and SLA
Ideation
Learning about your idea for the project, your business, and your customers. We want to define what's your end goal and if we are the right partner for you.
Workshops
Understanding your business goals, project objectives, and defining requirements. They can last from 2h – 5 days depending on the project. Based on that we define the scope, time, and budget for your project.
Develop
During this step we design, code, and test your solution. You will frequently get opportunities to test the solution, offer feedback, and keep full oversight into the progress.
Launch
Once we get the green light from you, the solution goes on production. At this point you have a ready to use product.
Maintenance
We cover monitoring to updates and repairs through our SLAs, to minimize the risk of business and customer impact.
New Ideas
After launching the solution, we host regular meetings to gather your feedback, provide new ideas for improvements or new solutions based on your needs and new business goals.
What are some examples of the projects we have done? Check Below:
What our customers say about us?
We work with IT companies a lot, and many of those big IT and software companies promise everything and it ends up being a disaster in the end. I have never had that experience with Yameo as they always deliver on what they promise, and it is always for good money.

"Their services are both high-quality and affordable. We've engaged other companies with the same scope of work and received much more expensive quotes."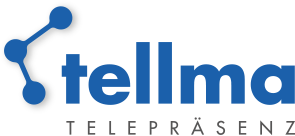 Thanks to the video kiosk software from Yameo we are winning more and more new customers.
Yameo effectively supports our needs and ideas. If we come up with ideas for innovative solutions, they help us translate them into opportunities — they do this quite fast. Overall, the support that we receive from them in this rapidly changing market is outstanding. The feedback of our internal and external stakeholders proves that.
Want to

start a software project?

Leave your contact information and we will schedule a short call to discuss your product's vision and check how we can help you
Refer a friend, get rewarded
We welcome your recommendations. As a thank you, for every successful referral, we'll award you based on your friend level of expertise.
Apply, join us
Want to embark on an adventure with Yameo? Whether you're an experienced developer or you're just taking your first steps in programming, we'll be happy to help you grow and learn in our company.