Software Project Rescue: is your project is not going according to plan?
As a software house with over 16 years of experience, we are aware of the challenges you may face when developing a software project – and that, unfortunately, those software projects often fail. This is when rescuing a software project becomes vital.
We adopt an approach that focuses on building upon existing work rather than pausing your project and starting from scratch. With years of experience in software development and project management, we have the skills and knowledge needed to analyze the issues, identify the root cause, and implement the necessary fixes to ensure your project's success.

Software consultancy
Conducting discovery workshops helps to identify and define what could be the problem in your project. We offer Code Audits during which we examine the architecture and tech stack, conduct vulnerability scanning, and perform code quality, performance, and scalability checks.
Rescue Missions
Implementing Software Project Rescue. We can quickly jump in on every step of your project – no matter if it's ongoing or an already launched solution. We conduct testing, vulnerability scans, and identify all the issues at hand. To make sure you get improved software and high-quality code, we work according to the CI/CD pipeline, meaning continuous development, testing, production, and monitoring.
Maintenance
We have designed our maintenance and SLA services to encompass your needs, spanning from installation to monitoring, as well as providing updates and repairs when necessary. As we are aware there is always a need for solution support and changes, we offer SLAs to our customers – to ensure they have more time to do what matters most: running their business.
Bulletproof

process:

Every project to be considered successful must be delivered on time, within the agreed budget, and deliver the quality you need. Hence, we've created a process designed to take the stress out of software development. Our team of experienced professionals work tirelessly to ensure that each element of the project is delivered to the highest standards of quality.
How

we work

Initial Insight
Rescue PM's
Sit down with our
Rescue PM's
Project expectations
Tell us what you
desire
Defined Problem
Refined Solution
Situation
Share the current
situation
Advice
We can offer
preliminary advice
Ready for new ideation
Decision
You decide next
steps
Satisfaction
We can take over
the project
development
What our customers say about us?
I really liked that they made me feel well taken care of as a customer. We had some demands and they met and exceeded them. Compared to our previous vendor this was a substantial change.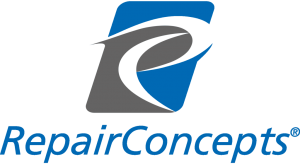 Yameo helped us in a tricky situation with the Photo App whereby another software company could not fulfil our requirements. We're glad Yameo stepped in and they delivered a great end product.
We work with IT companies a lot, and many of those big IT and software companies promise everything and it ends up being a disaster in the end. I have never had that experience with Yameo as they always deliver on what they promise, and it is always for good money.

"Their services are both high-quality and affordable. We've engaged other companies with the same scope of work and received much more expensive quotes."
Want to

rescue your project?

Leave your contact information and we will schedule a short call to discuss your product's vision and check how we can help you
Refer a friend, get rewarded
We welcome your recommendations. As a thank you, for every successful referral, we'll award you based on your friend level of expertise.
Apply, join us
Want to embark on an adventure with Yameo? Whether you're an experienced developer or you're just taking your first steps in programming, we'll be happy to help you grow and learn in our company.