Ergo Hestia: Service Digitalisation
Insurance
We were introduced to Ergo Hestia in 2020 when they were in need of a software partner who could help them with their video claims solution which was performing below expectations.
Since 2020 Yameo is a digitalisation partner
Convenient Digital Services for Customers
ERGO Hestia is one of the largest insurance companies in Poland. They are represented by 3,000 employees, more than 3.6 million individual customers and companies representing small and medium business, as well as major corporations. Ergo Hestia insures every second largest company in Poland. Their growth is reflected by the fact that every 13 seconds they issue a new insurance policy.
When you are Number 1, you need to continually improve to stay there!
Ergo Hestia is one of the largest insurers in Poland and so to maintain this position they are constantly strive to stay ahead of the competition by innovating processes and focusing on Service Digitalisation. This last part is most true when it comes to how we first got introduced to Ergo Hestia.
Previous video vendor couldn't deliver
In our first meeting we understood Ergo Hestia had already taken a video solution to perform remote inspections and appraisals. However, this solution was not meeting their expectation. This in turn impacted the customer experience as customers often could not connect, the connection was unstable and they would have to reschedule. All in all it became a hassle for both company and customer.
Video In Person
Luckily at this time Yameo had developed her own video platform called Video In Person, you can discover more here. This Service Digitalisation solution was already working for numerous insurers such as DEKRA, R+V Versicherung and Deutsche Schaden Service GmbH. We demonstrated our solution, opened a testing environment and a few weeks later had gotten the all clear to implement our solution at Ergo Hestia in Poland.
When you are Number 1, you need to have the best!
We understand dealing with big insurers who are at the top of their market and that they need to have the best solution, the best back-end options and the best team available. This is the case for Ergo Hestia where our solution performed remarkably to exceed their expectations, we developed various back-end options for them to choose from and we put our great team in place to deal with their requests, issues and discuss ideas.
Rethinking processes, bringing customer and company together
Being an ideation partner for numerous companies we figured we could further help Ergo Hestia rethink some of their processes. As always we held a few in-depth discussions and listened to their business cases and how they do things now. Off the bat we immediately saw some opportunities and pitched some innovative ideas in line with their industry trends.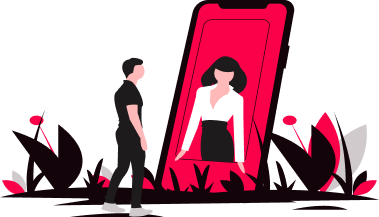 When your Service Digitalisation Partner understands your industry – its so much easier!
We have continued our role in ideation and become a Service Digitalisation partner for Ergo Hestia, developing various solutions to help digitalise and offer convenient customer experiences. Learn more on how we help design solutions for our customers.
Video claims, appraisals and inspections
Automated Policy renewal via Whatsapp
AI Chatbots
Understanding industry requirements
We have worked in the insurtech market for quite a while, so when we are researching studies and industry trends and see the following, we know its importance:
66% of insurance customers are only interested in quick service
78% of insurance customers use their mobile device to handle insurance requests
55% of insurance customers would be willing to switch to a competitor after one bad experience
This information forms the basis for the work and ideas we pitch to Ergo Hestia (and our other insurance customers), these include components such as WebRTC-enabled technology so end-users don't need to download any prior software. Or enabling solutions work on all devices and browsers to maximise its benefit. GDPR and ISO27001 compliancy surrounding data handling is key for companies like Ergo Hestia to know they don't need to worry about this.
The Solutions: Multiple Service Digitalisation Projects
Web-based video solution enabling Ergo Hestia agents to collect, inspect, and assess claims and damage from remote location. Includes features like GPS-localisation, video recording, taking pictures, annotate on screen. Automated policy renewals for customers using WhatsApp as the communication channel. Simple and easy workflows to enable customers to renew or upgrade policies with a few responses via WhatsApp. Convenient and simple to use. We work on chatbots to guide customers to select new insurance policies that match their needs. AI features such as automated repetitive tasks and chatbots help automate tedious activities, reducing the time the customer needs to spend.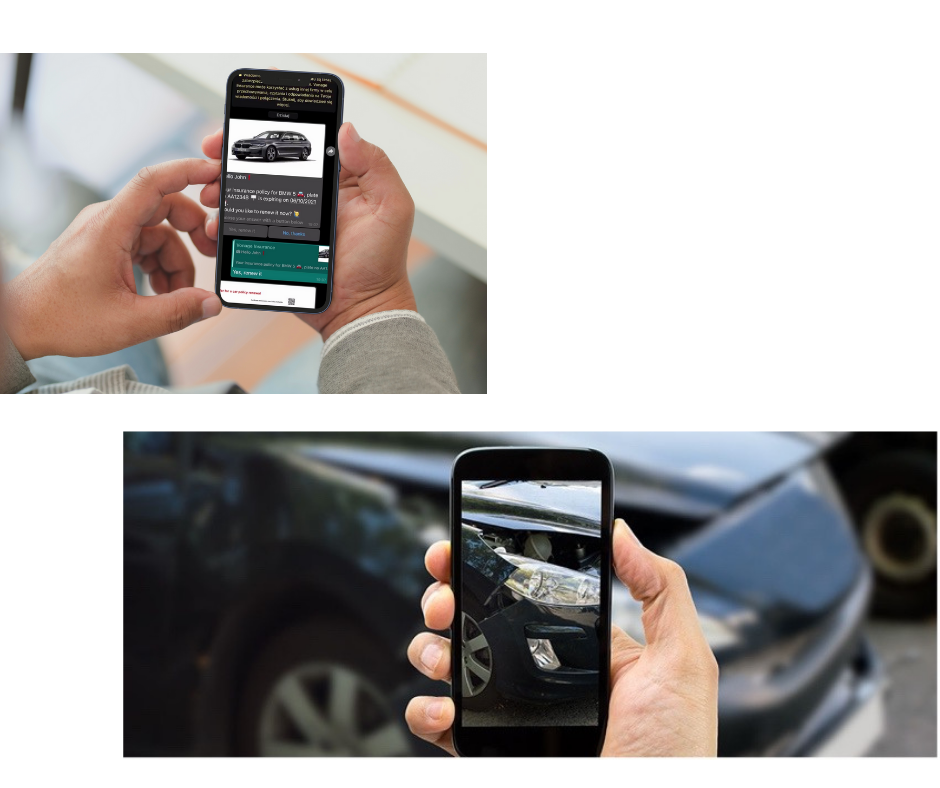 I really liked that they made me feel well taken care of as a customer. We had some demands and they met and exceeded them. Compared to our previous vendor this was a substantial change.
The Results
Working solution
|
Customer satisfaction
|
Faster claims handling
30%
increase in claims handled remotely
3x
increase stability of video solution compared to previous vendor
40%
increase in number of pictures and recordings taken
95,000+ pictures annually
70,000+ recordings annually
100,000 claims annually
We want to work with you!
Let us prove that we are the best choice you can have. This one call with us might solve many of your IT problems and you will gain a Trusted Tech Partner for years, not months.
Get in touch