Why video claims solutions in insurance do not work
Over the past couple of years, many insurance companies have decided to revolutionize their market and seize the opportunity to innovate their claims handling process with the use of video claims solutions for remote, face-to-face engagement with their customers. After all, digitalization of your services – in this case, claims inspections – can lead to higher efficiency, improving client experience, and growing your business.
All those statements can be true; however, some of those insurance companies have noticed that it is not always the case. Sometimes, their expectations are not met, they are not reducing costs, and their customers are not satisfied with the new way of reporting claims.
Let us look closely at the issues that might have led to those results – and why video claims solutions in insurance do not (always) work.
To fully understand this problem, it is best to look at it from two perspectives:
Customer's point of view
Let us imagine that you are a customer of an insurance company, you have just had a small car accident and would like to report it. You look at different ways of reporting a claim that your insurance provider offers, and you see there is a possibility to do that by a video call, but…
You have to download an app
If you have an appointed call to report a claim, open the link and find out that you have to install an app first – it is an additional step you have to take and more time you have to waste. Furthermore, the agent on the other side is waiting for you and wasting their time as well. In such a situation, what if the customer does not know how to install an app on their phone or does not remember their password to app store/google play? What if they do not have any space on their phone to install it? If you would like to quickly report an accident, you do not have time to wait for an app to install. Sometimes, those apps are not compatible with certain models of phones – so those customers are not able to use them at all. What is more, customers might simply not want to install yet another company app on their phone – especially just for one-time use.
Unstable connection
Who does not get annoyed when they are trying to connect with a consultant to report their accident or damage and it is impossible to do? On top of that, you have probably already been annoyed with the issue alone, and now you cannot even report it, because there is an unstable connection. Or maybe you've managed to connect with your consultant, but the video call gets constantly disrupted due to disconnecting or losing synchronization between audio and video. It can affect your customer experience and make it even worse, especially if you do not know or understand why it is happening.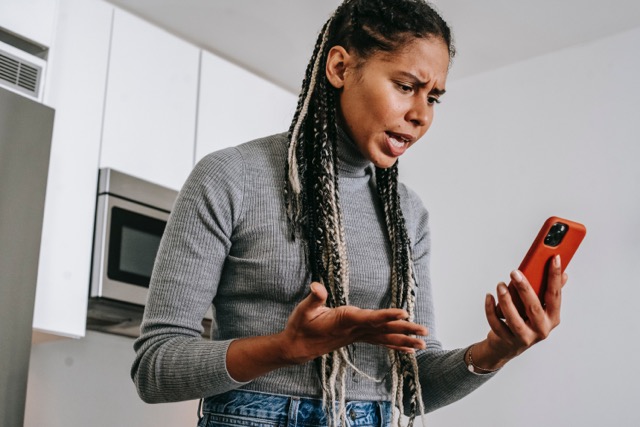 You have to learn how to use the app
Not everyone is as tech-savvy as people tend to believe nowadays. Consultants are working with their company's video tool every day and are experts at using it; however, a customer who sees it for the first time might be overwhelmed with all the different features. Once again, it creates additional steps that the customer must take, and the more they have to learn and do, the more they do not want to do it at all.
Low quality of videos and photos
If you are using a video solution to report your claim, you want to share photo or video evidence of your accident/damage. However, if the connection is poor, it can lead to poor quality of the evidence collected by your insurance company, and thus – to a longer process of handling your claim. In some cases, you have to schedule another call, sometimes you have to go through an in-person inspection after all. No wonder you are not satisfied with the video solution if this is your experience.
You are not saving any time
Let us see an example: the customer has some water damage in their house and wants to report it. In order to do that, they still have to be at their premises and schedule some time for a video call. They do not see the difference in saving time between using the app and simply calling and sending photos of the damage by e-mail. Besides, there are also some privacy concerns.
Privacy
Not everyone wants to video stream their entire house or themselves while reporting their claim. Maybe they do not want to show themselves and have face-to-face interaction with the consultant, as it makes them uncomfortable. Some customers simply prefer to keep very private
Insurance company's point of view
As important as the customer is, the problems commonly experienced by insurance companies are just as valid. Let us analyze what can be a problem purely for the company.
Customers do not want to use the video claims solutions
This is one of the most common issues for the company. Ultimately, they have decided to use a video claims solutions for their customers to improve their experience and support them in every possible way. The reasons why your customers might not want to use your video tool are all listed above.
Tool performance issues
The video claims solutions is supposed to enable you to handle claims faster and make the process more efficient. However, if your tool does not let you take good-quality photos or videos, it can have a big impact on your process. Poor quality of the evidence means you do not see the crucial details and cannot proceed with the claim, which makes the process longer, and in some cases – compels you to find a different way to collect evidence. That is the opposite of what you wanted to achieve.
The cost of maintenance of dedicated apps
If your company has decided to create an app for video inspections, it also has to consider the cost of maintaining it. If you want to have a dedicated app for your company, you have to create and maintain two apps – one for iOS and one for Android. What is more, you cannot be sure when and how much those systems are going to change, and every time those systems are being updated, your apps will also have to be updated, usually generating some additional costs. On top of that, there is also a similar issue regarding an SDK that your vendor provides – once there is an updated version of the app, the SDK also must be updated, and costs for such updates can be high. Of course, you may choose not to run an update; however, you have to remember that outdated versions may no longer be supported. Lastly, it is important to remember new phone models coming out and adapt your apps to them. Those are changes which can generate new costs too.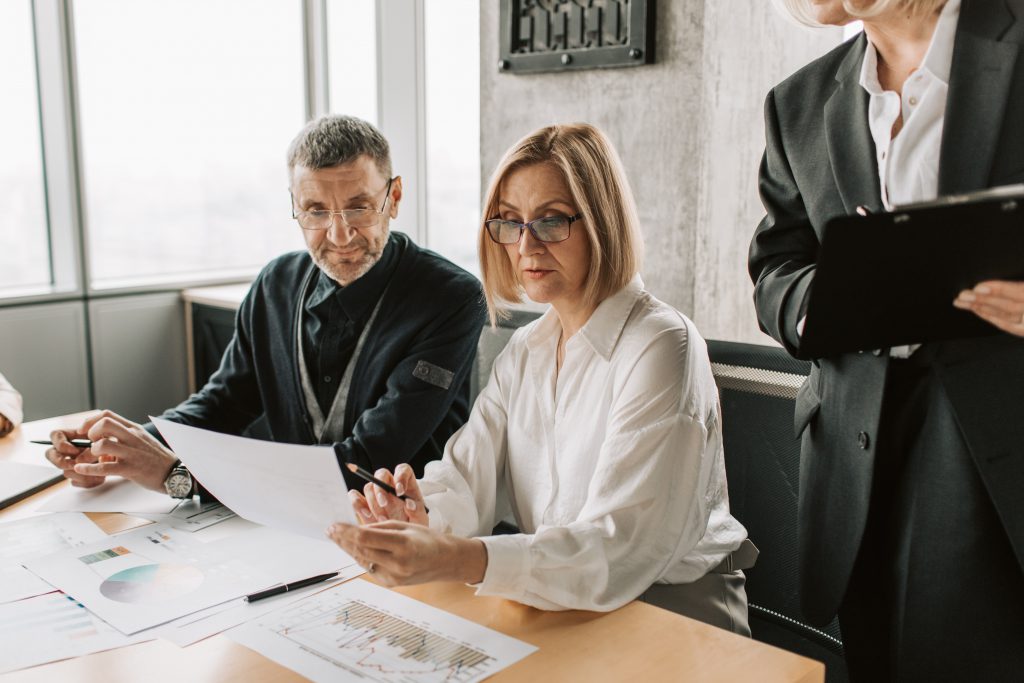 Issues with planning and budgeting
Unfortunately, those additional, or even worse, hidden costs can happen – especially in situations such as the one described above. You cannot predict how many updates you will need. In some cases, those update costs can be so expensive that the video service is no longer profitable for the company. Another issue regarding expenses can be using the "payment by usage" model, which can generate excessive costs when your app is popular. This leads to problems in planning your budget expenses regarding claims processing.
RepairConcepts had an issue with their previous vendor and keeping their project within budget and timelines. See what they did to overcome that issue: here.
Agents do not want to use the video claims solutions
Company consultants also might not want to use the video solution, especially if it is a completely new tool for them, as people usually do not like to change their habits. What is more, switching from in-person inspections to remote can result in consultants losing benefits such as a company car. They may also enjoy the social aspect of going to various locations and spending time with people. That is why they would rather prefer the old-school methods of handling claims and not use the new tool.
Compliancy and security of information
Companies must abide by the law and their country's regulations regarding processing their customer data and storing their information. That is why certain solutions cannot work from the very beginning – since not everyone can be compliant with those regulations, for example hosting and maintaining on-premise vs SaaS.
Problems with maintenance and development
Lastly, your video claims solutions might not be serviced properly. Maybe there are some issues with your current vendor, you are not satisfied with their level of service, professionalism, and prices. Maybe it takes them a long time to fix bugs, which directly leads to business processes continuity issues for the company.
Seeing those two perspectives, it is clear that there are many distinct aspects to creating a working video solution for handling claims: from costs, its performance, customers' opinions, and preferences, to maintenance and cooperation with your vendor. If you do not carry your video solution yet but are considering it, it is best to keep those in mind and learn how to omit them from the very beginning.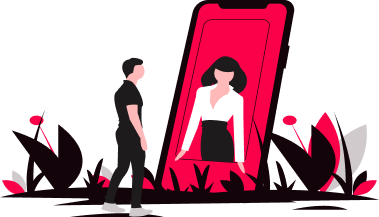 The problems mentioned above are what we have noticed when talking to insurance companies and reading their customers' opinions. Those are also the reasons why some of those companies have decided to take action and implement changes to better accommodate their customers' needs. However, we are aware there might be other problems as to why video solutions in claims management do not work. If you have encountered or know about other issues in remote claims inspections – please let us know.
What should you do if some of those problems sound familiar?
To start, you have already taken the first step – you have realized that there might be some issues with your video claims solution. What is best to do next is to analyze the risks and losses of those problems, how big of an impact they have on different departments and what are the business consequences for the company. Then, discuss and research how you can solve those issues and improve your video claims solution to provide the best customer experience to your clients. Yameo's Video In Person solution is a good start.
If you do not want those problems to sound familiar
Schedule a free consultation with our specialist to see how to solve them
Get started