Why a Discovery Workshop is so important for a Software Project?  
Let's say you want to start a new software project. Maybe you need to develop a web application, or mobile app, or add some features to your system. Completing such projects is a complicated process that requires a lot of time and effort. There are also a lot of risks associated with software development projects. How can you be sure that your vendor understands your business needs and challenges? 
The answer lies in the term 

discovery workshop.
As a customer, you have high hopes that your software development company will help you achieve your goals. Before agreeing to any project and associated contract you need to verify that your software partner can meet your needs, budget, and deadlines. This is when the discovery workshop (also known as discovery call/project kick-off) steps in.
Read on to learn about:
What is a Discovery Workshop and how to prepare for it?
What can you expect from a Discovery Workshop?
What are the outcomes of a Discovery Workshop?
Do you really need a Discovery Workshop?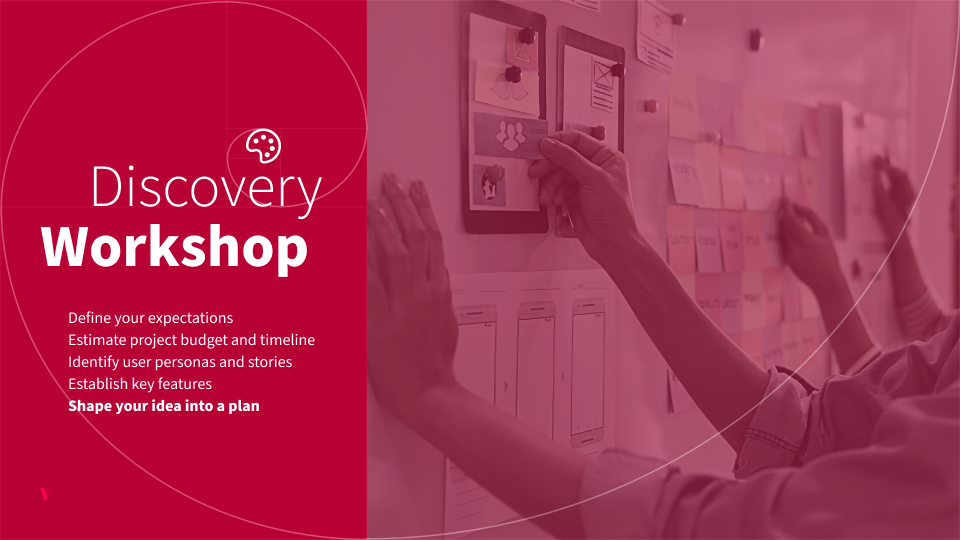 What is a Discovery Workshop?

 
A discovery workshop is an initial meeting conducted prior to the beginning of a software project. It can last from 2h up to 3 days depending on what needs to be delivered. During the meeting, all the stakeholders get to:
better understand the idea behind the project,

estimate the scale of the project,

learn about target users.
Thanks to the discovery workshop, consultants, software developers, and UX designers get to know you, your goals, and challenges and can recommend ideas that would best fit your business. Vice versa – you as a client get to know your software partner and see how they work. After all, discovery workshops are the beginning of your software development project – a collaborative process that requires constant communication and sharing of ideas. It is crucial that all involved parties are on the same page and there are no misunderstandings about project expectations.  
How to prepare for a Discovery Workshop?
Before a discovery workshop even starts, you should establish what are your expectations and goals for the software project. You can expect that your software partner will do an intro call with you to determine what information you already have and what needs to be discussed and prepared during the workshops. It would be good to consider the target audience, technical requirements, possible budget, etc. Preparing all the information you have regarding the project beforehand helps to better plan the discovery workshop. However, you do not have to worry if you only have a general idea for your software project. A good software partner will guide you through the process and, based on all the information gathered, they will prepare the agenda for the discovery workshop that best fits your needs.  
What to expect from a Discovery Workshop?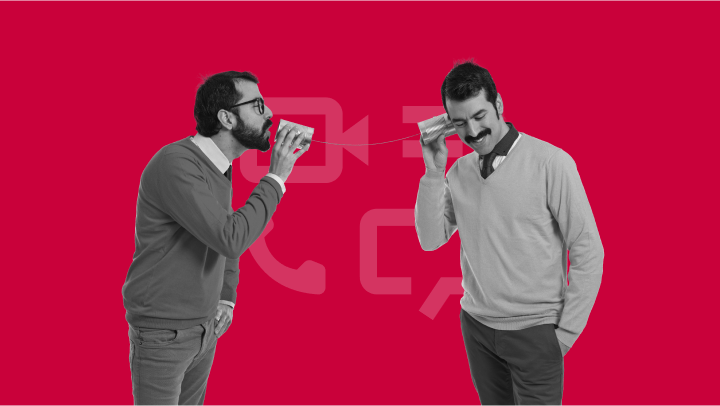 1. Getting to know each other 
Help the software house understand the situation where your company is now and what you want to achieve with their expertise and skillset. 
In return, you can expect questions that will help the software house better know your company's internal functioning. The more precise you are, the easier it will be to take concrete steps toward your goals.  
2. Understanding your concerns 
Understanding your problems and requirements is what helps a software house to ensure they can address your problems, challenges, and pains. Addressing your top priorities, your biggest concerns, and main challenges before starting the collaboration gives the software house a broader perspective on your project so that they can estimate potential risks and evaluate expected benefits. 
By asking probing questions a software house will get the full scope of your expectations that their solution or skillsets will help you achieve. Therefore, it is important to provide detailed answers, so the full scope is known. Open questions bring more value and success depends on the quality of both the questions and the answers. 
3. Addressing your needs 
Another step is discussing how a software house can help you address each of the pain points you have mentioned before. Now, it is time to determine what the software house can do to solve your problems and meet your expectations.  
Based on the discovery call, the software house aligns its services to your needs, so you will be assured that they will work smarter and be able to address your pains.  
4. Moving onwards 
Expect the software house to guide you through the next steps, help you evaluate the project, and discuss the general terms of working together.  
Once, we held a 5-day Discovery Workshop to develop a Remote Inspection Tool for DEKRA
Who participates in a Discovery Workshop?
A discovery workshop is needed to determine the scope of the project, align the whole team toward one goal and establish possible risks. That is why it would be best to gather everyone responsible for making decisions on your side. Think about all the people directly involved in and having an impact on your software project. It is also important to have someone who will represent your target users and their needs connected to the web application, mobile application, or system.  
From the software house's side, you can expect: 
Consultant
Responsible for leading the meeting, sharing ideas based on domain expertise, suggesting and verifying ideas based on market trends
UX Designer
Responsible for creating designs, lo-fi and hi-fi mock-ups, an expert in design trends
Architect/Senior Software Engineer
Verifies and gives ideas from the technical side
Business Analyst
Responsible for writing requirements and documentation, ensuring the logical consistency of the solution
What is a discovery workshop for? 
The purpose of the discovery call is to shape your idea into a plan. A Discovery Workshop is needed to prepare an action plan according to the objectives, requirements, and goals of your business. This step in the development process allows all stakeholders to be on the same page and fully understand your business needs and the idea behind your software project.   
It is also an opportunity for you to verify the software house and talk about prospective collaboration, as well as get a sense of the people you will work with. You can ask for relevant use cases if you want to make sure that the vendor has experience with similar projects. The same goes for the industries and markets the software house operates in, the technologies they use, etc.  
What can also be important is the methodology their work is based on. For instance, when a software house operates based on the Agile approach, it is information for you that you will be actively involved in the process. So, ask about the work culture, technology, and approach to remote collaboration.  
It also helps to verify the quality of communication between you and the development team. After all, you are going to work together for at least several months, so effective communication is what will make it smooth.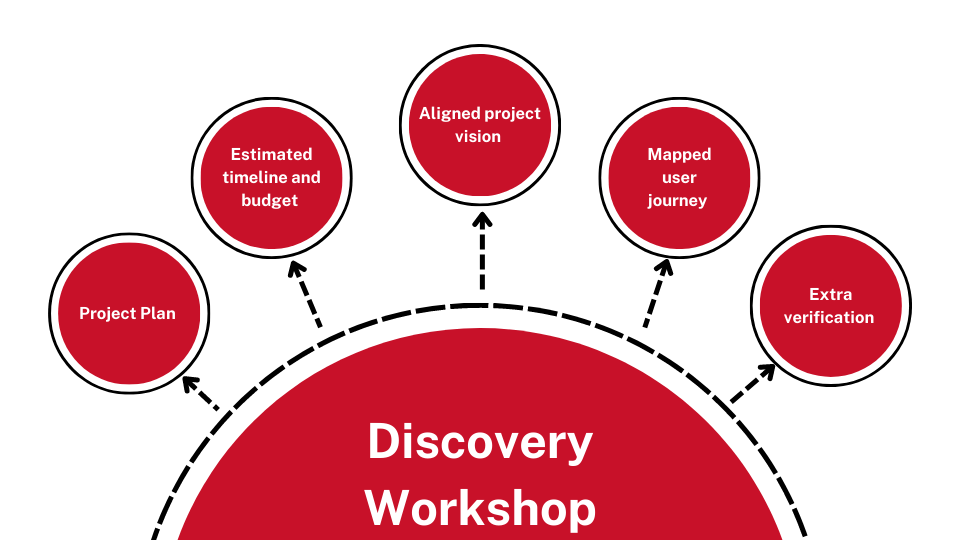 Do you need a Discovery Workshop?
The discovery workshops are for clarifying requirements, finding potential issues earlier on, and saving time, money, and headache. It is a meeting full of brainstorming, exchanging ideas, and identifying future opportunities and risks. You should come out of the discovery workshops with an estimated timeline and budget for your software project, a mapped user journey, and a clear project plan. What is more, discovery workshops give you extra verification of your software project from experts in software development. They will ask you all the important questions, suggest ideas based on market trends and their experience, as well as make sure you truly are prepared to start your software development project. 
Take advantage of Discovery Workshops
Sometimes, a discovery workshop may seem like only an additional expense on your budget. However, if you are at an early stage of your software development, discovery workshops are the best way to test and validate ideas, evaluate your requirements and risks, and prepare a clear plan for the development of your project. It is an effective way of starting your software development project and building a successful application or a system that addresses your target users' needs and gives them value.  
Every project needs a proper plan, why drive into the unknown when you can't see beyond the headlights? To make your software development project successful you have to do proper preparation and a good discovery call is an important aspect of it. 
Have any questions regarding the discovery phase?
Schedule a call with our Consultant and ask away
Get started